This afternoon after school, Wilson School and Beech Street School briefly went into secure campus mode due to police activity in the area. Secure campus means that any students outside of the building were brought inside. It was lifted once Manchester Police cleared the area.

Registration is NOW OPEN for new students for the 2023-2024 school year! We are excited to welcome new students and families in September. Please note: In order to start school next school year, students must be age 5 by September 30. You can apply online today or sign up in person at one of our sign-up events. Find information on sign-up events and a link to register at
https://www.mansd.org/article/1057652
.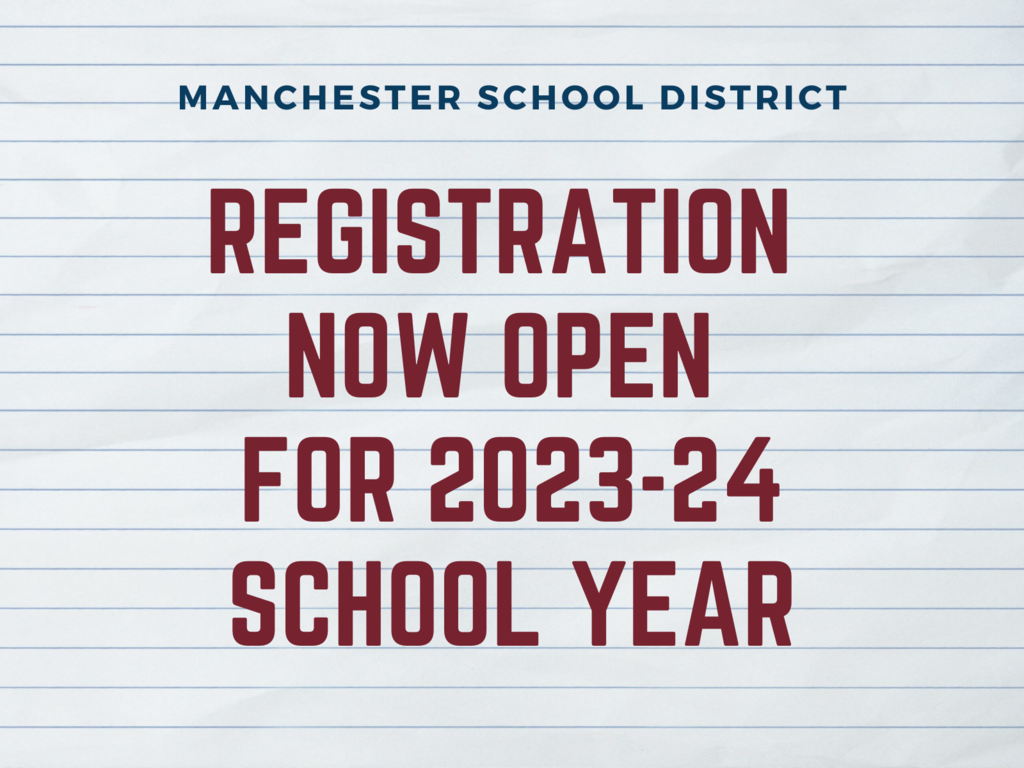 Due to a small fire in the kitchen at Manchester School of Technology this morning, today (Wednesday) will be a remote learning day for all students at MST ONLY. It is a regular school day for all other schools. Students who attend MST for CTE programs will not attend today.

Reminder: There is no school on Monday, March 20, for Manchester School District for a planned teacher professional development day. Students will return to class on Tuesday, March 21.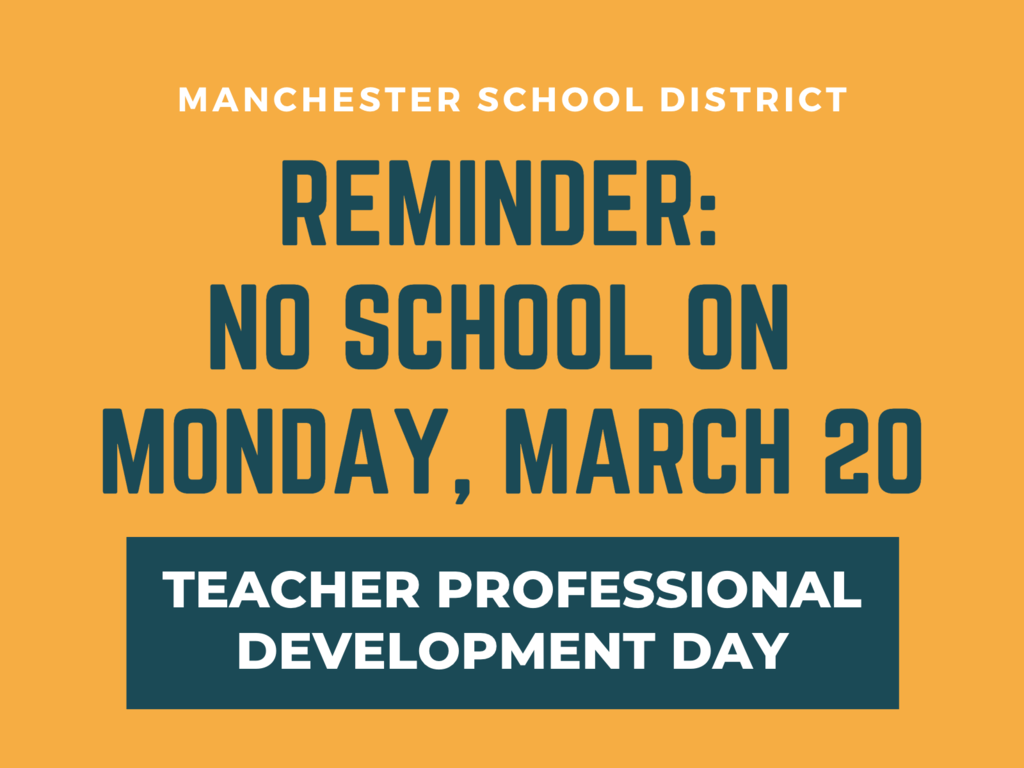 Students! Do you have a passion for volunteering? Apply today for the second Student Volunteer Awards presented by Manchester Proud. You can read more about the awards and apply today at:
https://www.mansd.org/article/1035077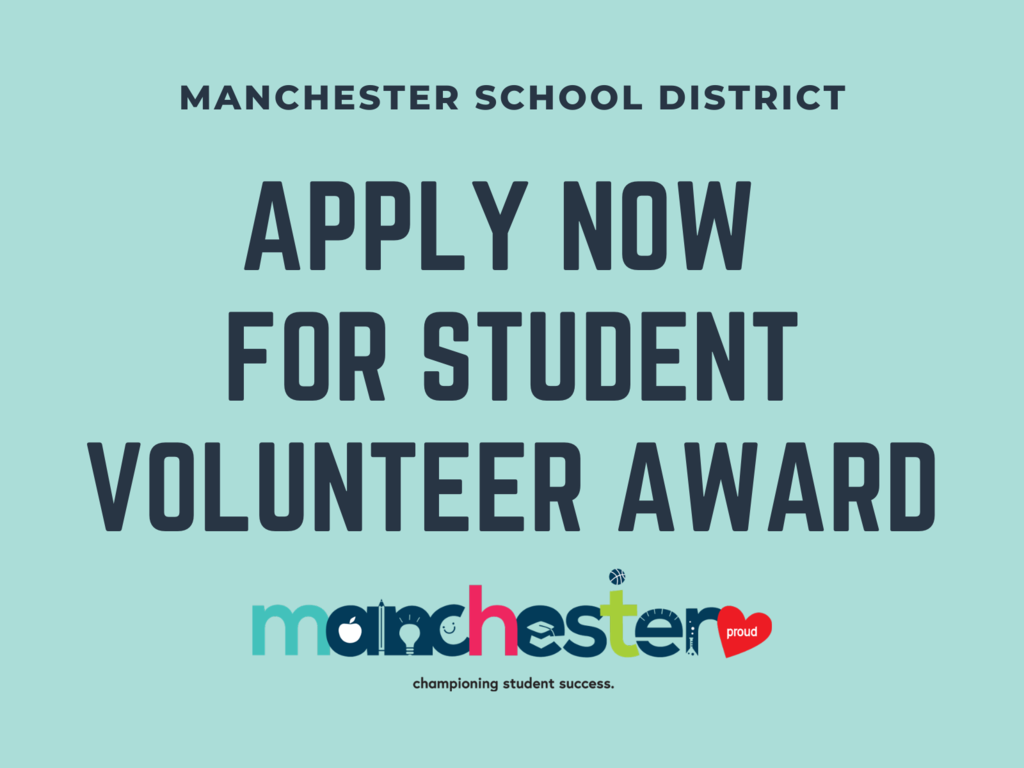 There is a two-hour delay for Manchester School District on Wednesday, March 15, due to winter storm clean-up. This affects Kindergarten through Grade 12 and full-day pre-kindergarten. Morning pre-kindergarten is cancelled. Afternoon pre-kindergarten starts at regular time. You can find detailed start times for each school level under a two-hour delay at
https://www.mansd.org/page/school-closings-and-delays
. Please use caution traveling in the morning.

Due to the winter storm, Tuesday, March 14, will be a remote learning day for students in Kindergarten through Grade 12. There is no pre-kindergarten on Tuesday. All after-school activities are cancelled on Tuesday. Remote learning technical support will be available during the day Tuesday. To get support, you can call 603-413-3420 or email
techsupport@mansd.org
.

Central High School is seeking business partners to participate in its 2023 Career Fair, to be held on Tuesday, April 18. This is a great opportunity to open students' eyes to a potential career path, and all it takes is a couple of hours. Interested? You can sign up to participate at
https://bit.ly/CentralCareer2023
(please reply by March 17).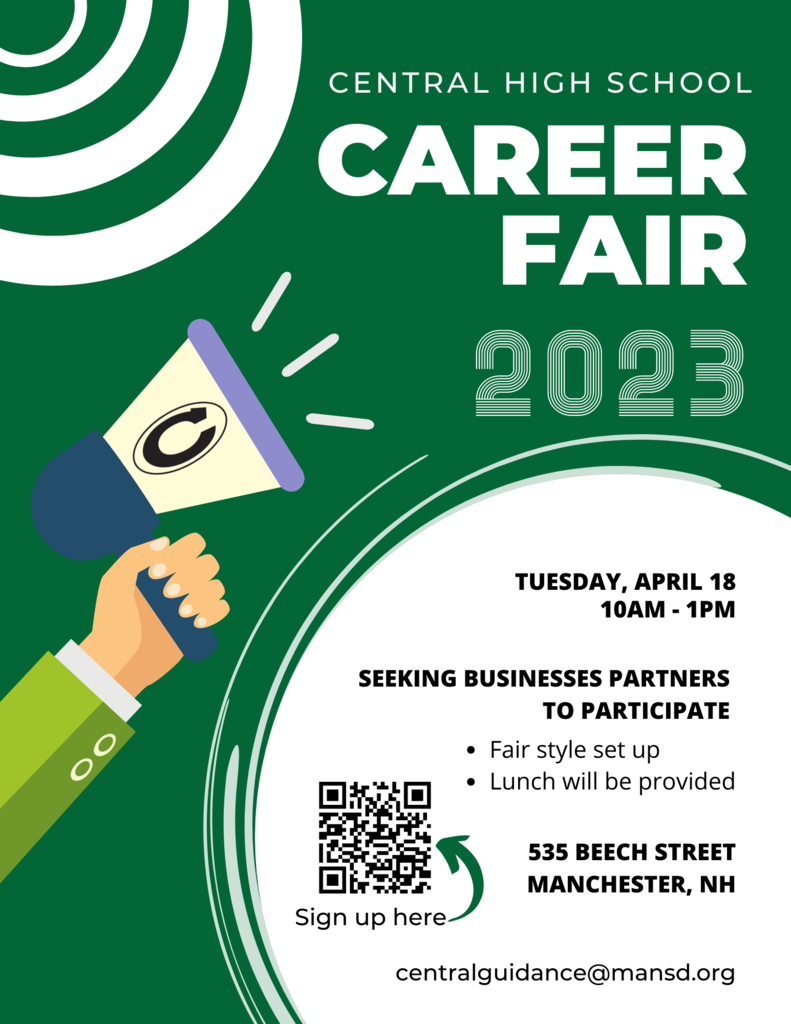 Program flyer: NH Swim School presents Introduction to Swim Team this summer for middle and high school students. The program runs from July 3-August 10 at Livingston Park. Register online at
www.manchesterswim.com
.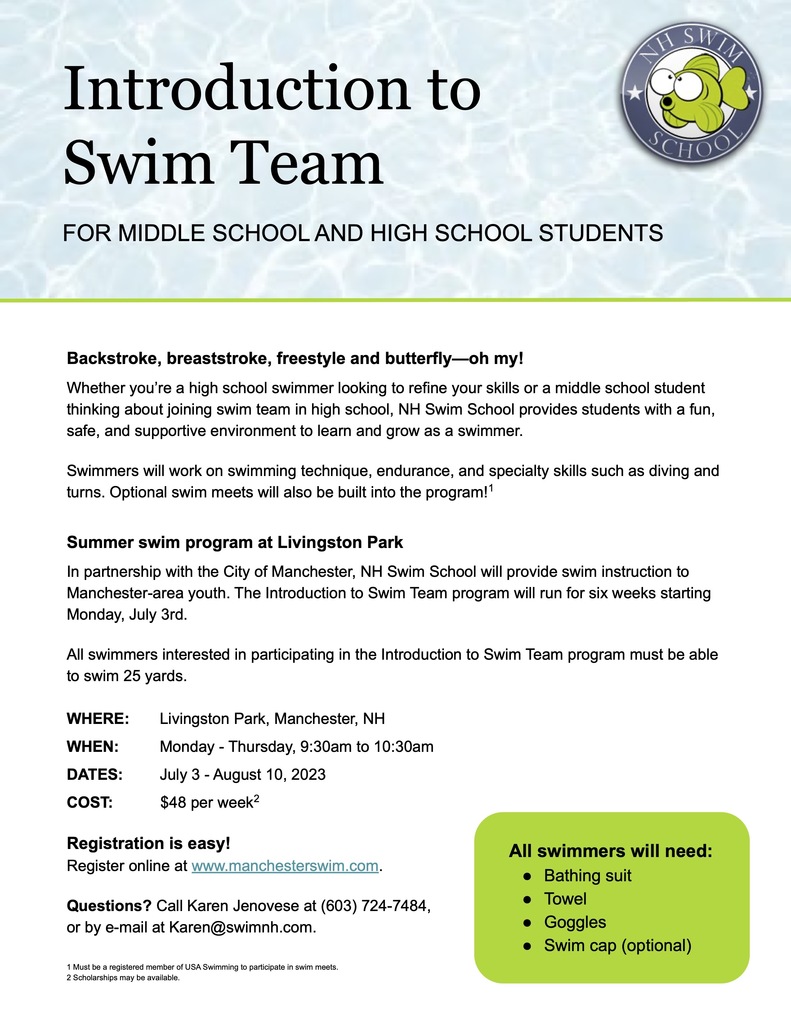 There is no school next week – February 27 through March 3 – for February vacation. Have a happy, safe break and we'll see you back on Monday, March 6.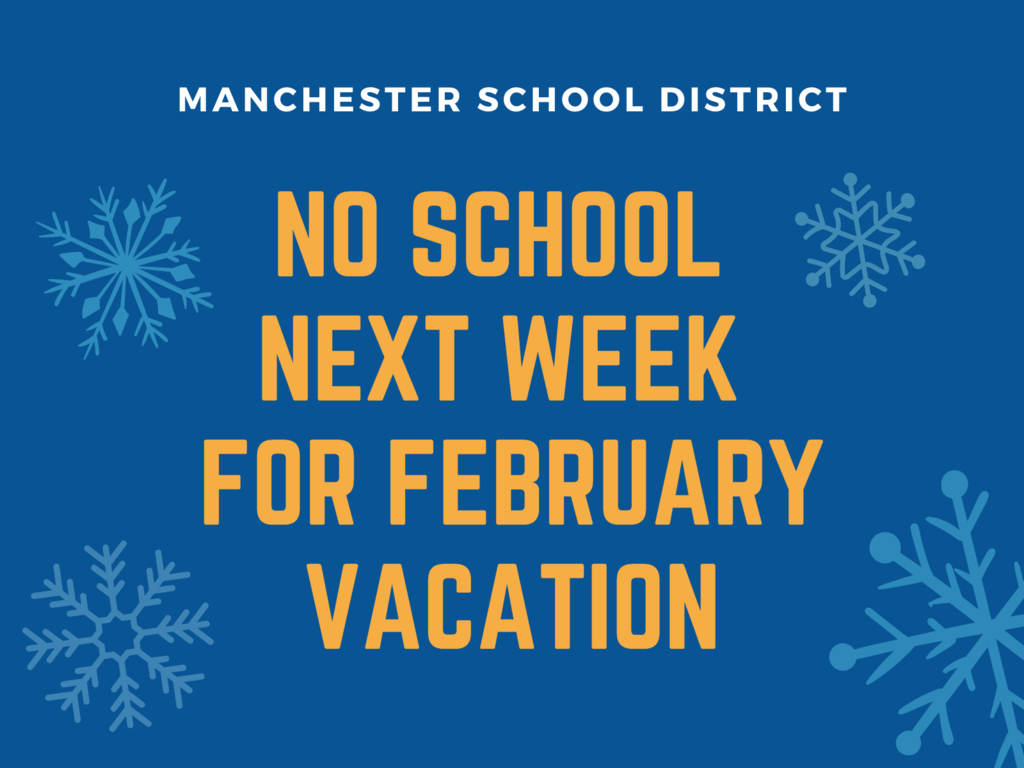 There is a two-hour delay for Manchester School District on Friday, February 24, due to icy road conditions. There is no morning pre-kindergarten. Under a two-hour delay, schools open two hours later than normal. Please be cautious getting into school today.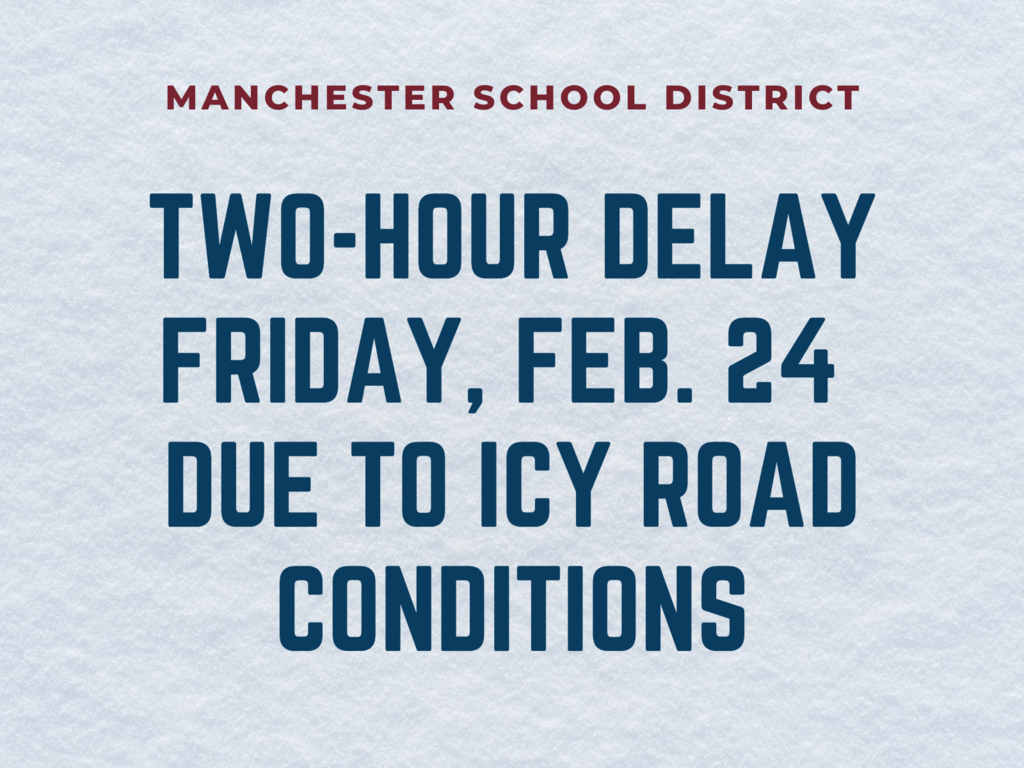 There is no school Thursday in Manchester School District due to the winter storm. There is no remote learning. All activities and athletics are canceled on Thursday.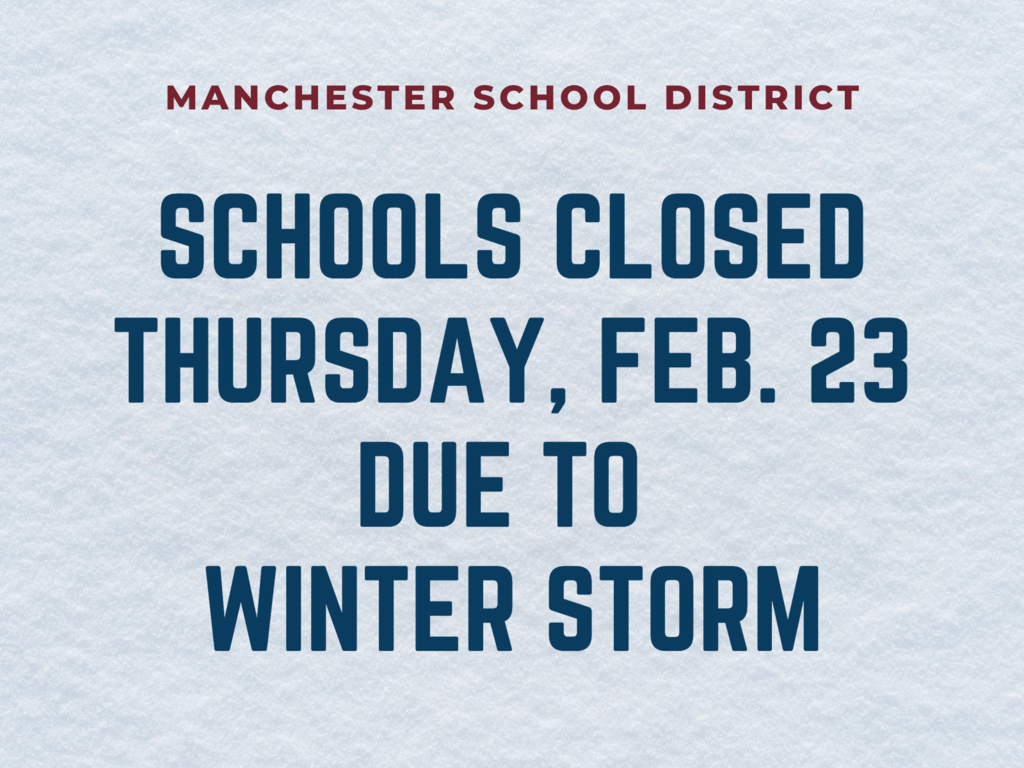 Attention all 8th Graders! The time is here to select high school courses for next year! During this week, students will be picking classes online. Families, you can read more about the course selection process and find the course catalog at
www.mansd.org/page/hs-course-selection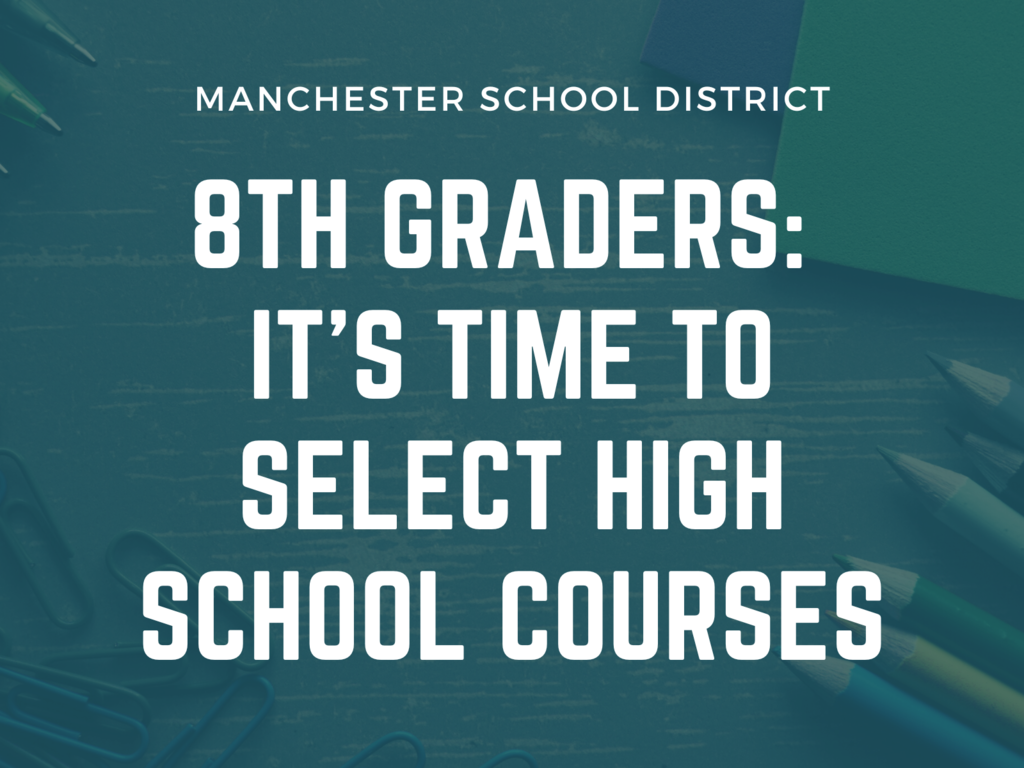 We've got some new artists in residence at the District Office! Our stairwell artwork has been updated with some amazing work from the Mustangs of McDonough Elementary! Thank you to art teacher Mr. Ford and the talented artists at McDonough for sharing.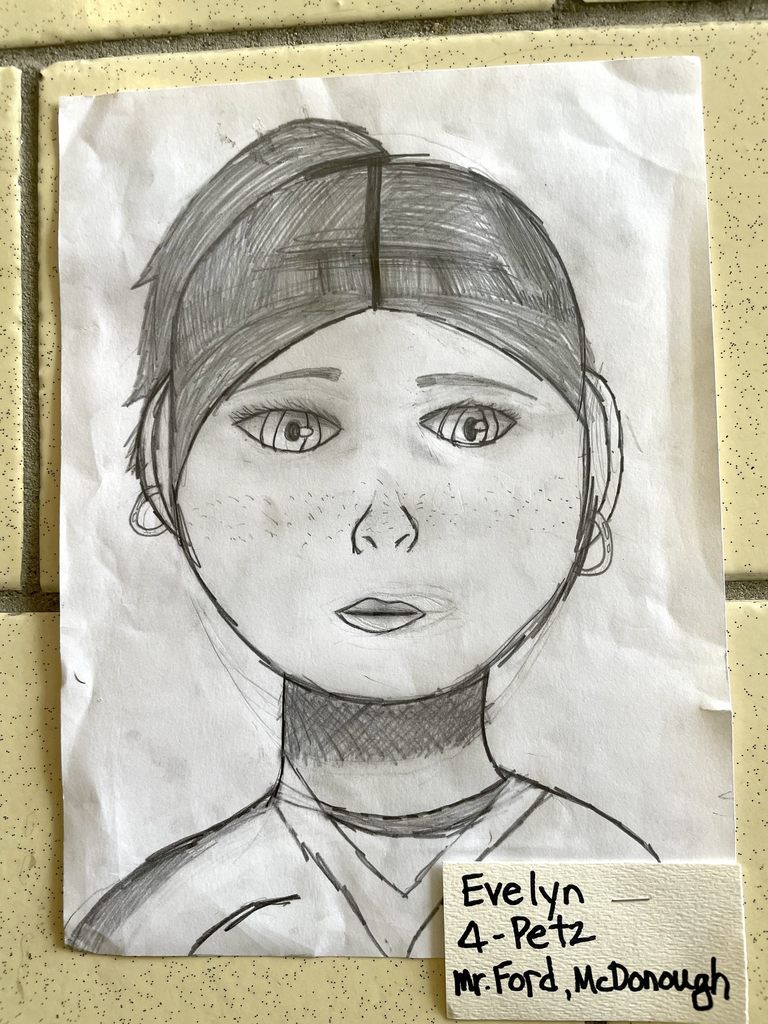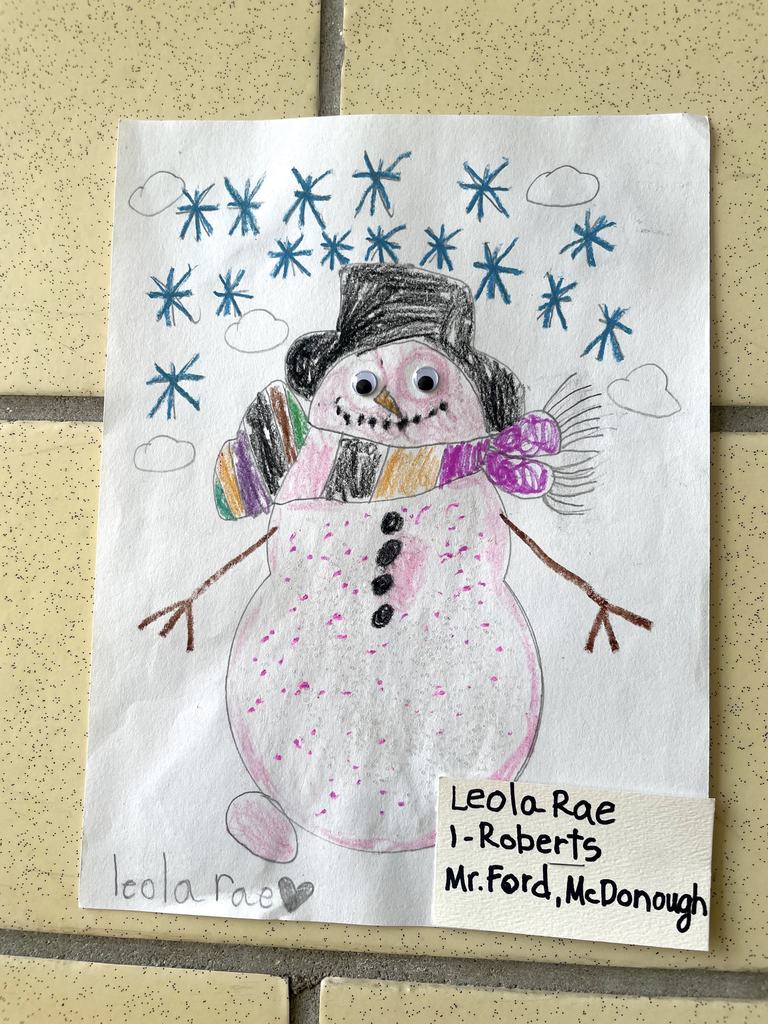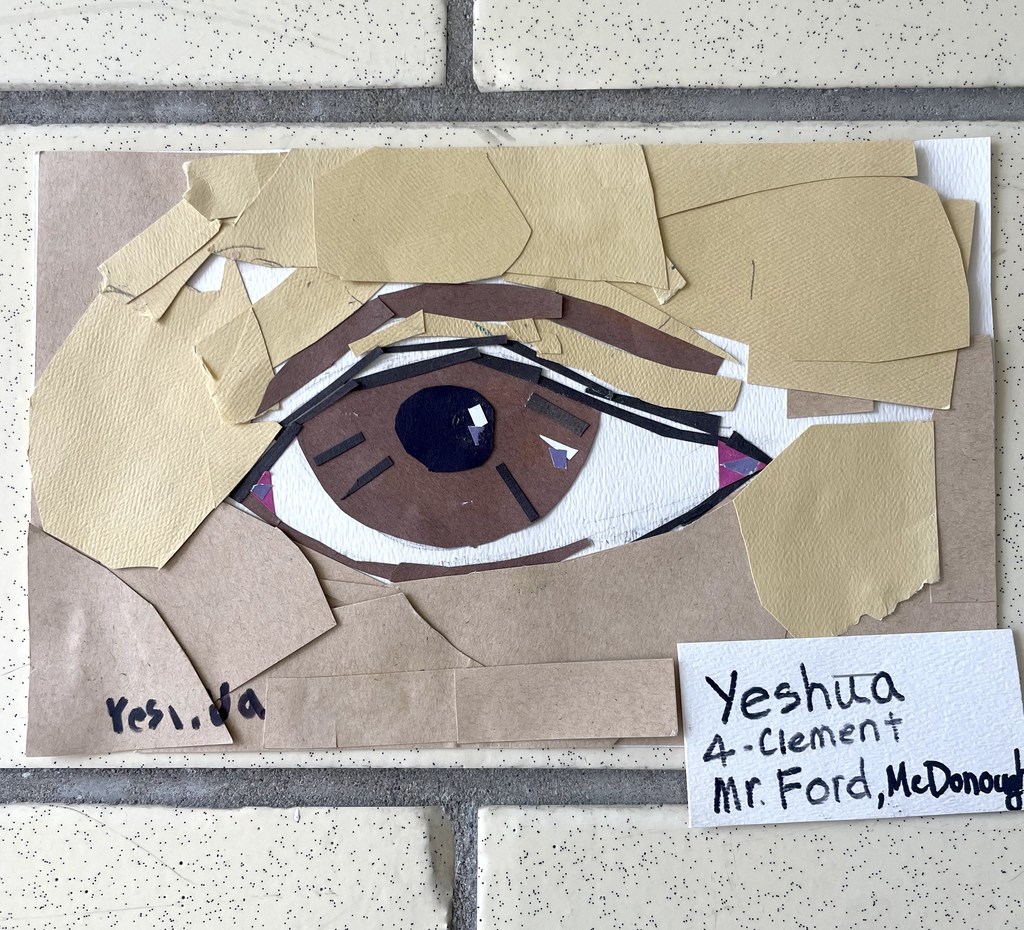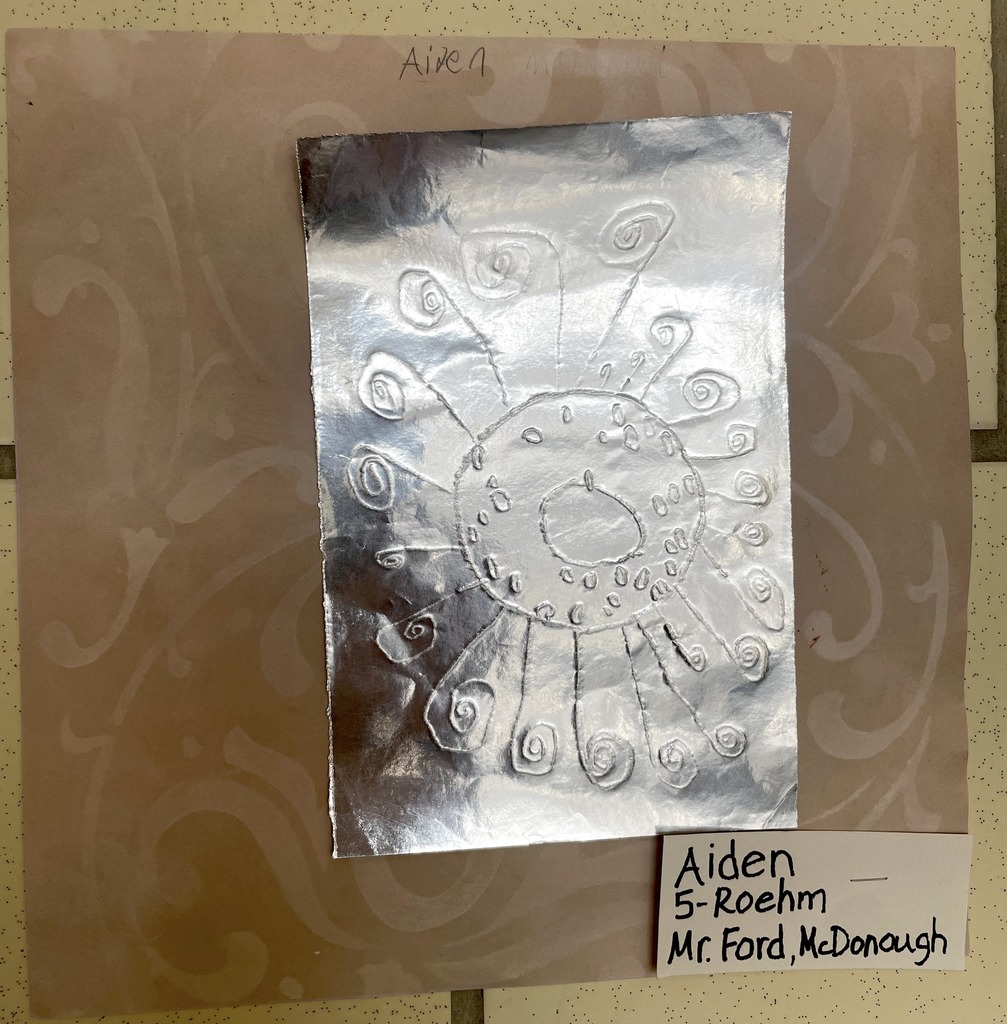 Reminder: Schools are closed on Monday, February 20, for the Presidents Day holiday. Students will return to school on Tuesday, February 21. Enjoy the long weekend!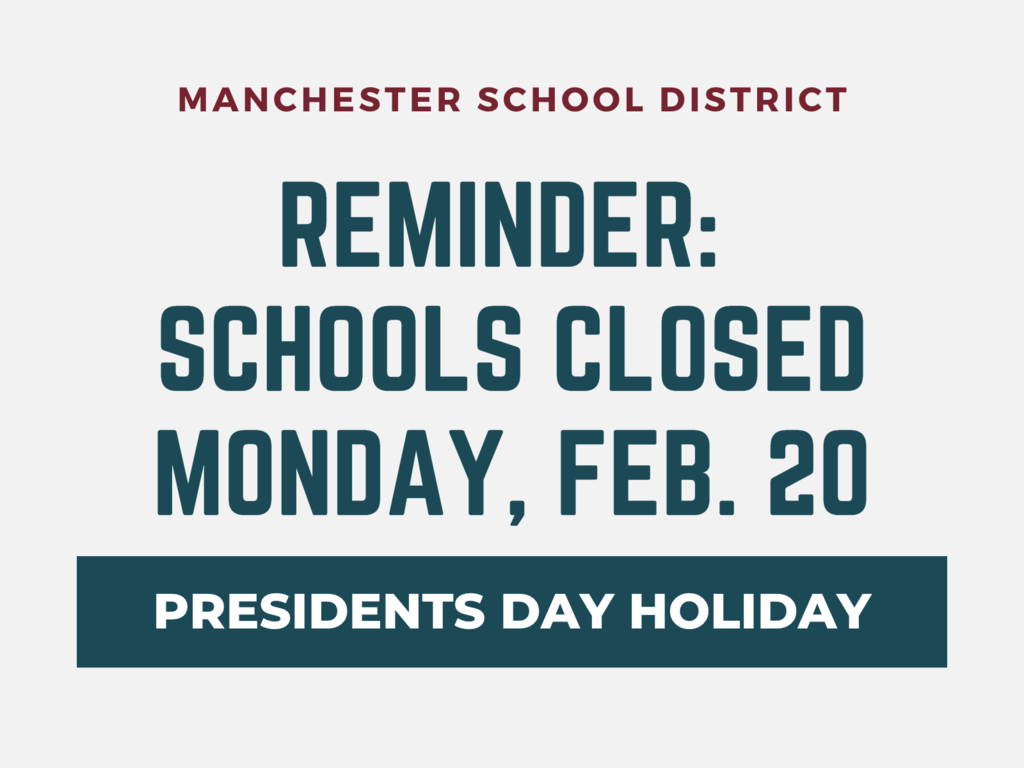 There is a public hearing on the 2023/2024 school district budget at 7 p.m. Wednesday, Feb. 22 at City Hall. You can read a message on the proposed budget from Superintendent Gillis here:
https://www.mansd.org/article/1007078
.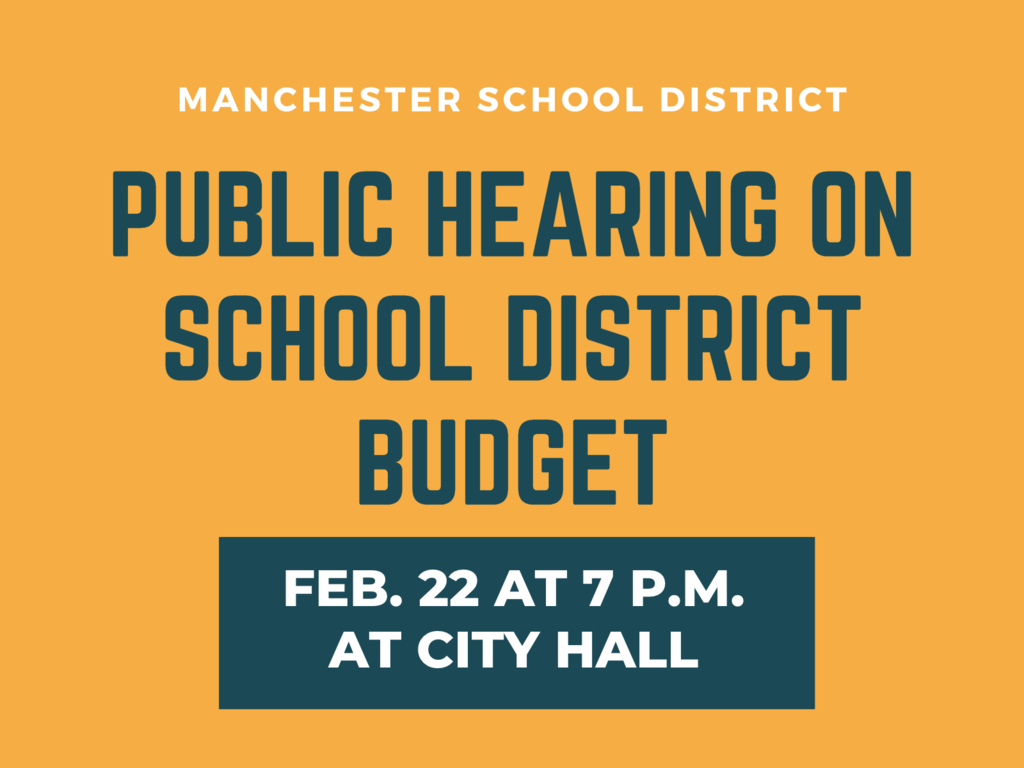 Update: Students and staff have been cleared to return to West High School by Manchester Fire. Students have returned to class.

West High has been evacuated due to a smoky fire from a malfunctioning electronic device. The device was brought outside and extinguished but smoke remains in the building. Everyone is safe. Manchester Fire is on site and must clear the building. Students are not being dismissed

Did you know you can get support with the cost of school breakfast and lunch? Free or reduced cost meals are available – you can find out if you qualify by filling out an application online today at
www.myschoolapps.com
.